Welcome to Kenia Tours & Safaris Ltd.
KENIA TOURS & SAFARIS LTD has been in this industry for over 26 years and has grown and developed to become one of the most trusted and reliable Destination Management Companies in Eastern Africa. Specialising in camping and lodge safaris with the focus being on the provision of the full range of tour options available in Eastern Africa. After nearly 14 years, we have expanded our expertise into the international market and have opened an affiliate office in Dubai. Planning your Safari in East Africa has never been easier! We will take you through an unforgettable adventure to some of the most acclaimed National Parks including Masai Mara, Amboseli, Samburu, Tsavo and Serengeti, with an optional day tour of Nairobi (at a small fee) to the – (see options) – National Museum, Giraffe Centre, Snake Park, Animal Orphanage, Ostrich Farm and Karen Blixen Museum (of the "Out of Africa" film fame). Fauna includes the pink lanes of Lake Nakuru and Lake Elementaita famous for the millions of Flamingos, and the perfect paradise for bird watchers, encircled by shaggy hills and enveloped in serenity. With tours customisable to your specifications and budget, we have the perfect safari for everyone! Travelling is in our own personal fleet of 4*4 Luxury Landcruisers, complemented with a Covid-Kit and snacks at no extra cost.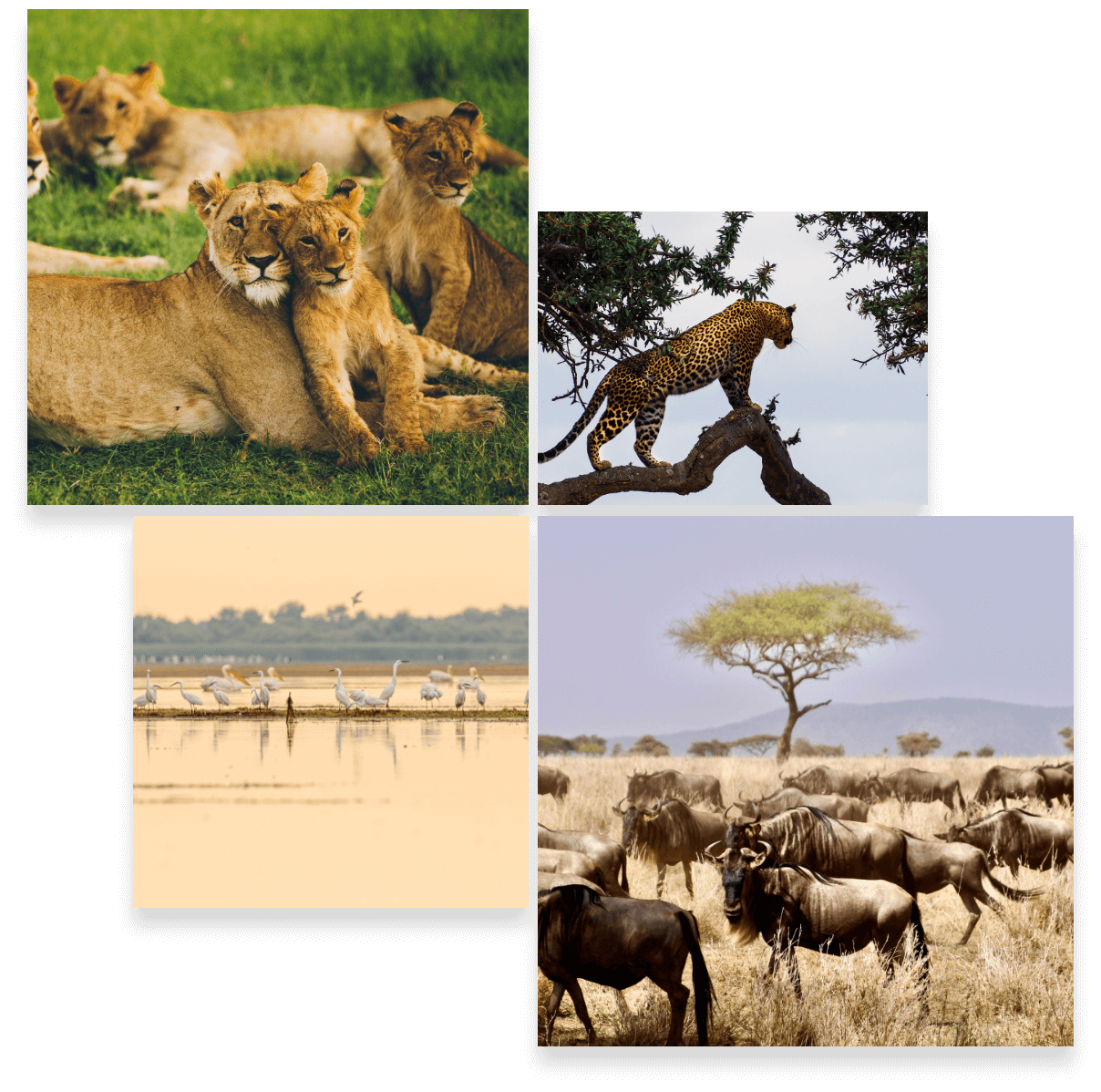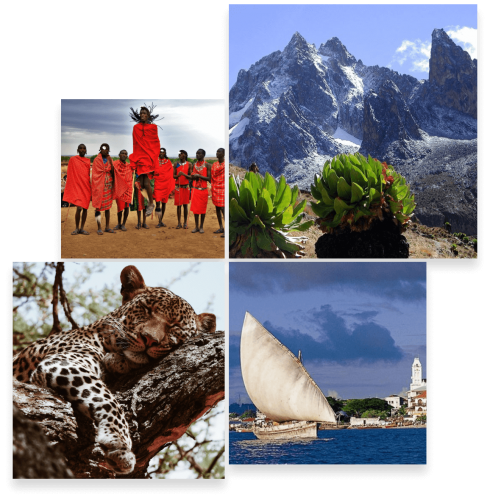 At the Kenyan Coast, you will sunbathe on the White Sandy Beaches in the ever so tropical climate, and enjoy Ocean Sports including Deep Sea Diving, Snorkelling, Glass-Water Boat, Parasailing, Jet Ski and much more! Other tour packages available include Mountain Climbing, Golfing Safaris, Camel Safaris, Hot Air Balloon Safaris, and the list is endless! Upon arrival into Kenya, a member of our staff will be at hand to receive you into the country and give you a detailed briefing of your safari. At every step, you will be guided through your safari(s) by our highly trained, friendly team of tour guides, taking home a bundled gift of memories! We at Kenia Tours are not only known as a signature of excellence but among many attainments over the years, we recently won the Lux Global Excellence Award as the most trusted tour operator in Kenya. Personalised service is a tradition at KENIA TOURS AND SAFARIS LTD, and we can't wait to plan your dream holiday!
At Kenia, we excel at providing you with East African Tour Packages and our expanded international travel, that provide you with life-enriching experiences.
Is different as we create a bespoke itinerary for our clients to suit their requirements. We cater for all range of travel needs, be it high budget, medium budget, or low budget. If a solo traveller would like to join a group, we can organise that. Our expertise covers all logistics, transportation, accommodation, tour guides, and insider access to unique experiences – as well as 24/7 guidance throughout your trip.
Our director affirms that you truly only know a place when you connect to its local people.
Coming from an entrepreneurial background, he always took time out of his busy schedule to fulfil his passion for travelling and exploration of new destinations.
After honing his skills in the travel sector, he then decided to begin his own Destination Management Company, providing incredible insider access to experiences within Eastern Africa, to now one of the top travel and most searched companies in Kenya.
His drive and determination to grow has always ensured, unlike the world, his motto has never changed, providing – a destination for the millennium.
His childhood dream of one day offering the best travel experience, has never pushed him towards attainment for wealth, but rather encouragement to experience the kick that travel offers to personal development, new perspectives, and appreciating the greatest gift – life.